2012 FESTIVAL OF MUSIC "From Distant Seas. Musical Infinity " IV
Courtyard of the State Records Office, via Gennari n. 1 - Reggio Emilia State Records Office - Municipality of Reggio Emilia
9,30 p. m. 22 June 2012 - Musical event
To mark the European Festival of Music, the State Records Office of Reggio Emilia is organising the fourth event in an annual series of concerts entitled "Dai mari estremi. L'infinito musicale – From Distant Seas. Musical Infinity".
The event will be held in the courtyard of the Institute at 9.30 p.m. on 22 June 2012. The programme features a bold, original combination of works by G. F. Handel, J. S. Bach and C. Ph. E. Bach, as well as a piece by influential contemporary composer: Armando Gentilucci, from Italy.
Alexandra Grebovic will be performing on the flute, and Ioana Carausu on the harpsichord. Both soloists belong to the "Achille Peri" School of Music in Reggio Emilia, directed by Gentilucci himself from 1969 until his death 20 years later.

The initiative has been made possible thanks to the active collaboration, established several years ago, between the State Records Office, the A. Peri Institute of Music and the Municipality of Reggio Emilia, which is hosting this event as part of its programme of summer concerts.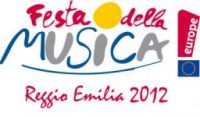 www.archiviodistatoreggioemilia.beniculturali.it
Documents to download